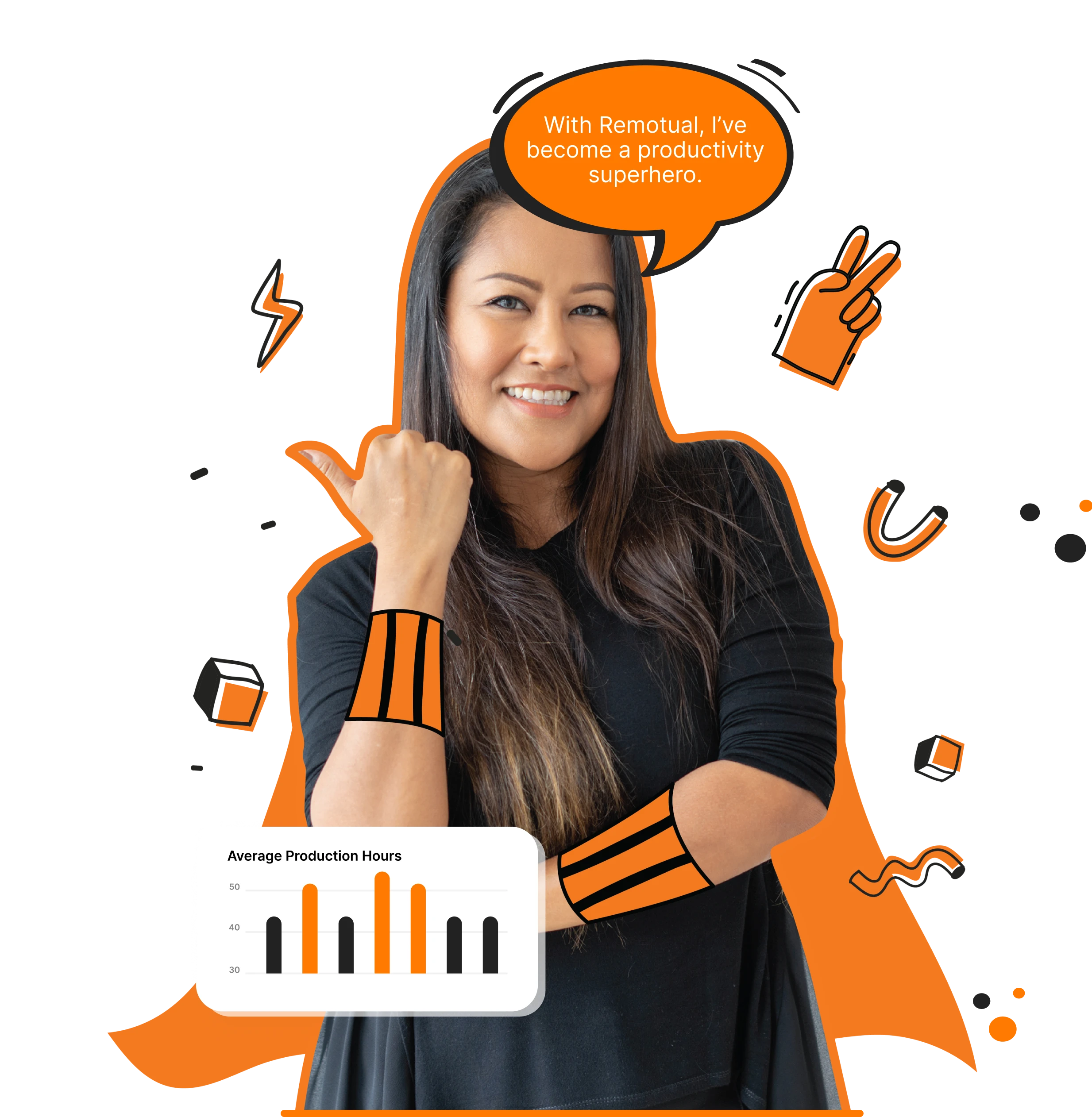 Imagine what you can do with extra 30+ hrs weekly. Our trained Virtual Assistants give you back your most valuable asset – TIME – by doing any job that can be done remotely.
Maximize your success as a business owner - without compromising on your health and family
Stop sacrificing your health and personal life for the sake of your business. Our skilled virtual assistants can handle time-consuming tasks so you can focus on what's important without compromising your well-being or family time.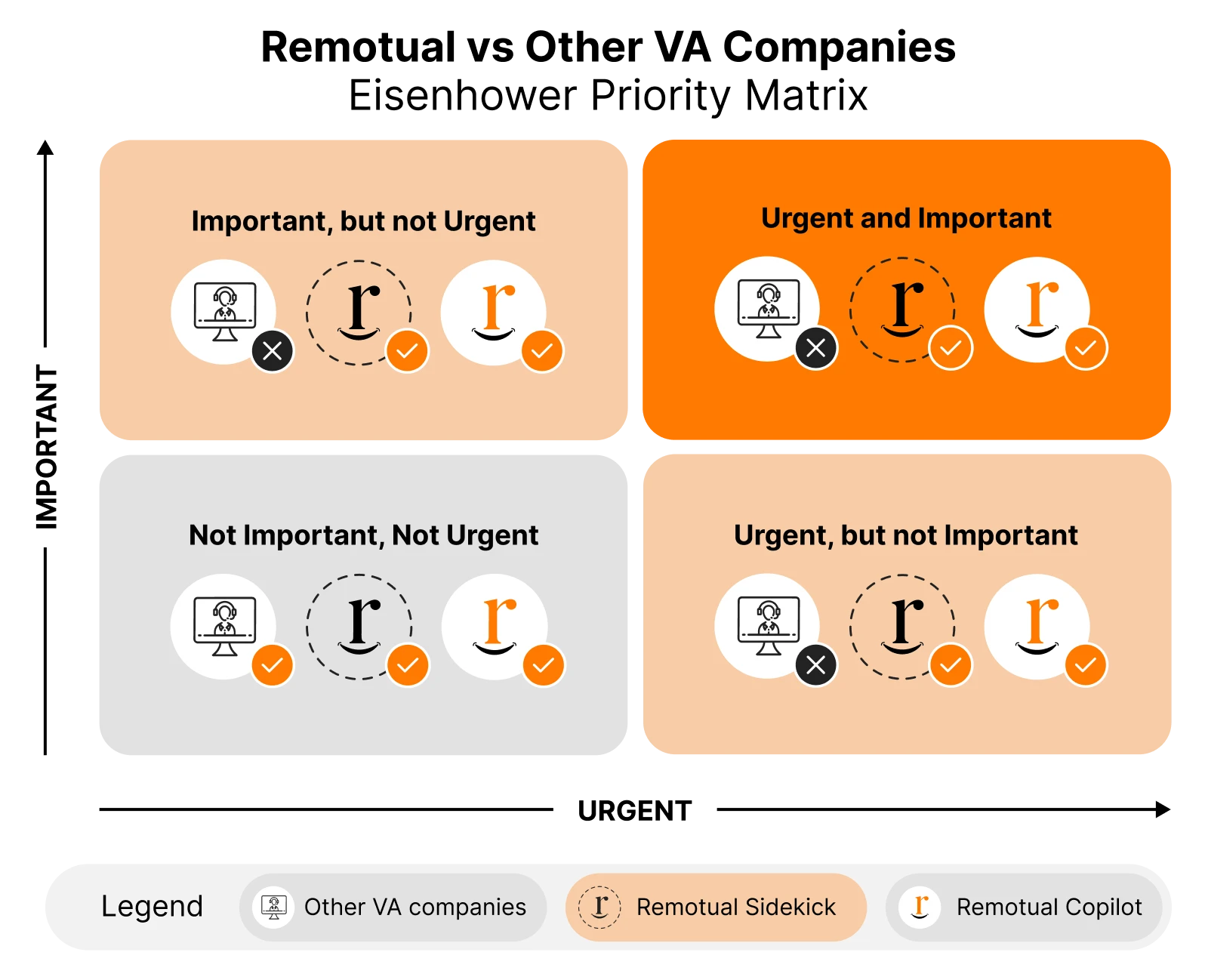 What makes Remotual unique?
Hire a seasoned Virtual Assistant and assemble an Ocean's 11-style elite team of specialists to tackle all of your back-office, growth, marketing, and operations with precision, ingenuity, and exceptional teamwork
What we can help you with? - Pretty much with everything! No kidding
2 Ways to offload your work!​
From a slight boost to complete end-to-end operational support, we empower you in two ways to help you achieve your maximum potential.
Any idea/business that ever changed the world had a team behind — not just any team, the best team. Remotual empowers business owners prepare for growth. Hire a top notch Executive Assistant assisted by a team of Virtual Assistants.

Our numbers speak on our behalf

"I'm thoroughly impressed with the work your team has done"
Great! You're doing awesome Tina! and Zoya is a rockstar!
"I like Mudassar a lot. Yea he's awesome. Super responsive which I love!"
I actually told my work partners and they might be interested. I gave him ALOT of tasks and might be using him for wayyyy more hours than I initially mentioned.

"Efficiently Managing Competing Demands: A Testimonial of Gratitude for Unwavering Loyalty"
Carla Hilario Thank you for expertly organizing the competing demands on Scott's time. We appreciate your protection & loyalty. Thank you for all you do.
Elizabeth Smith, General Counsel